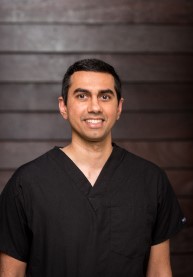 JENNIFER M. BLANTON DDS
Dr. Jennifer Blanton is a Houston native. She is a proud graduate of the University of Texas in Austin. After her undergraduate studies, she completed her dental training at the University of Texas Dental Branch at the Texas Medical Center in 2011.
Dr. Blanton began her career as the Dental Director at the Brenham State Supported Living Center, serving the intellectually challenged population. She then joined her mentor, Dr. Kim Ho, in private practice at Family Dentistry on West Bellfort. Dr.
Blanton strives to maintain a comfortable environment for her patients while providing them with the treatment they need to achieve and maintain good oral health. She is proud to continue the compassionate care Dr. Ho was recognized for when she first opened her office in 1999.
Dr. Blanton lives in Houston with her husband and two puppies. She enjoys traveling, relaxing by the beach and Houston Rockets basketball.


Dr. Kim D. Ho is a 1995 graduate of The University of Texas Dental Branch at the Texas Medical Center here in Houston. She practiced as an associate in Grants Pass, Oregon for 2 years after graduation. After that she returned to Houston and opened her first office on West Bellfort Street on the other side of town.
Recently, with the help of her husband, she was able to acquire a lot of land on West Gray where WG Dental now stands. Dr. Ho continues to have a personal relationship with her patients at the West Bellfort office while looking forward to developing a long-lasting relationship with her new patients at WG Dental.
Dr. Ho is committed to continuing education and keeping up to date with the latest techniques and technology while maintaining a traditional and conservative approach to dentistry.
Dr. Ho is fluent in French, Spanish and Vietnamese.
When Dr. Ho is not working on her Fellowship with the Academy of General Dentistry, she enjoys traveling, photography, hiking, and fishing with her husband and two sons.
She is a member of the following dental organizations:
Academy of General Dentistry
Texas Academy of General Dentistry
American association of women dentists
American Society of Forensic Odontology